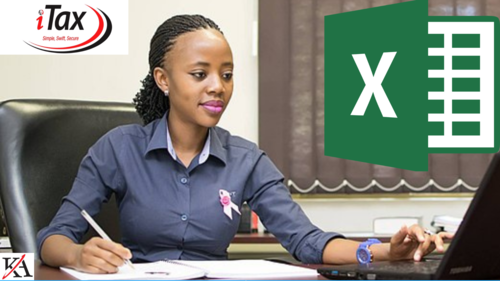 Accounting and Tax Returns
In this workshop, you will be introduced to Kenyan tax structure including VAT, PAYE, Withholding Taxes, Corporate tax. Practical filing in iTax will also be handled. The course also covers all statutory deductions including; NHIF, NSSF, HELB, Catering levy & NITA. You will also be taken through Accounting and book keeping for these taxes.
The course shows how to analyze and review data extracted from accounting systems and databases in order to prepare management reports, including using Excel's graphing capabilities.
The course studies Excel's functions and how to use these effectively.
The program also shows how to access the Visual Basic Editor and use macros and user defined functions in order to enhance Excel's functionality.
Budget Implementation, Monitoring, Management, and Control Training
Achievement of a company's goals calls for best practices in budgeting. The leadership of a company must have the requisite skills and knowledge to prepare, implement and control their budgets. The extent by which the budgeting process is successful is greatly dependent on its acceptance and attitude of people towards it. This Training seeks to arm managers and all those people involved in the budgeting process with the relevant skills. These skills-will' enable them to be productively involved in the Budgeting process; to manage the human aspect of budgeting and to ensure that companies get the most benefits out of the budgeting process.
Practical Accounting Training
The Problem:
After achieving your Accounting qualifications, one expects to get their dream job or rather an appropriate internship to apply the skills learnt in college. Unfortunately, more often than not, this doesn't happen. Getting into highly lucrative job market requires extensive hands on experience in addition to your hard earned qualifications. This is not only frustrating but also makes Accountants end up seeking alternative employment opportunities which they never dreamt of. Furthermore, most employers, shy from training since it expensive and its time consuming. They would rather hire an employee that will hit the ground running with work. This is the problem! What then is the solution?
The Solution:
The good news is that K&A, with its vast experienced staff portfolio, has designed a training specifically for you. Just what you need; to be up to speed with practical Accounting and emerging issues in the field. The training will ensure that you get hands on experience in key areas of Accounting so that you can have the confidence and the track record to handle your dream job.
Credit Management & Debt Recovery Training
Efficient and effective credit control strategies help a company to stimulate cash-flow, manage credit exposure, improve customer relations, minimize bad debts and increase a company's profitability.

Our course covers every aspect of the debt collection function and ensures that your staff do not undermine your great marketing efforts of many years in one uneducated telephone call or unnecessary or unwanted threatening debt collection letter. Train your staff the art and science of Debt Collection since it is as important as the initial sales or marketing campaign.
Have

you

filed

your

2022

Tax

Returns?
Worry

not!

We

are

here

to

save

you

from

the

last

minute

rush.

We'll

file

them

on

your

behalf,

allowing

you

time

to

concentrate

on

your

business.